Getting Rid of a Post-Pregnancy "Pooch"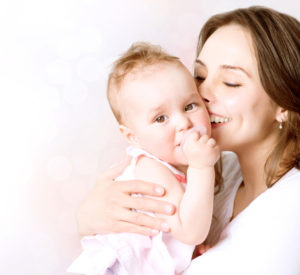 After pregnancy, getting into a regular schedule of exercise and a healthy diet can usually help new mothers regain their pre-baby figure. However, in some cases, the abdominal muscles will become separated during pregnancy. After childbirth, this condition — medically referred to as diastasis recti — can result in a bit of a belly, sometimes called a "pooch," which often cannot be resolved with exercise.
Certain physical activities are sometimes able to help strengthen the muscles, but it's best to consult with your doctor before starting a new routine, since some exercises can actually cause diastasis recti to get worse. Depending on the severity of the abdominal separation, surgical intervention may be necessary to restore the abdominal wall. As part of a mommy makeover, abdominoplasty (tummy tuck surgery) helps tighten and repair these muscles through surgery. Additionally, any ventral or umbilical hernias that may have occurred as a result of diastasis recti can be corrected.
A mommy makeover can also include a variety of other procedures that are designed to address further physical changes following pregnancy and childbirth, such as liposuction to eliminate stubborn fat and a breast lift (with or without implants) to restore breast volume.
To learn more about diastasis recti and the mommy makeover, or to schedule a consultation with me, please contact my office today. In a one-on-one consultation, I will be able to provide you with personalized answers to all your questions.